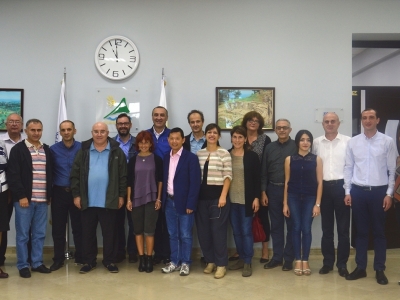 On September 25-29 a working group meeting was held in the frame of the Erasmus+CGHE project "High Education Interdisciplinary Reform in the Education Programme of the Tourism Management and Applied Geoinformation" in Batumi Shota Rustaveli State University. The meeting was dedicated to the improvement of the teaching/learning quality issues where the representatives of the Polytechnic University of Valencia, the University of Bologna and Ilia State University shared their experience, in development of the quality of education, with the project members.
The project aims at carrying out interdisciplinary reforms of the high education in the education programme of the Tourism Management and Applied Geoinformation.
New education courses and modules are being created in the frame of the mentioned project. The project also envisages equipping the relevant faculty with the equipment and the material and technical base vital for the implementation of the project.